Jet Ski Safari Solo 08:30am (2.5hrs)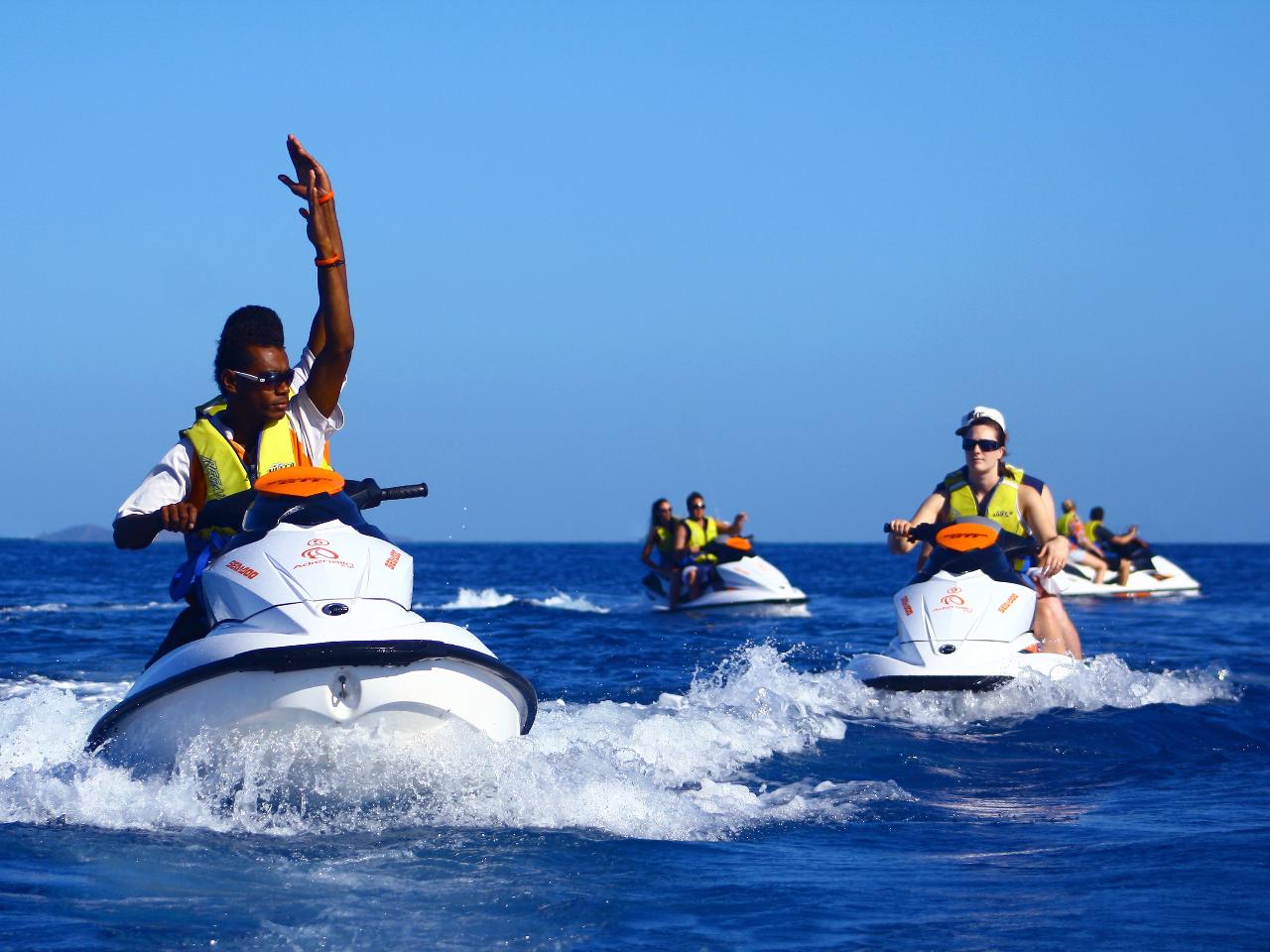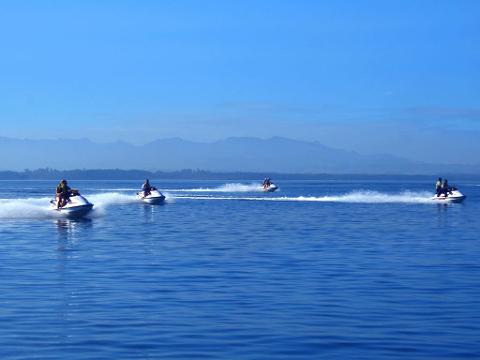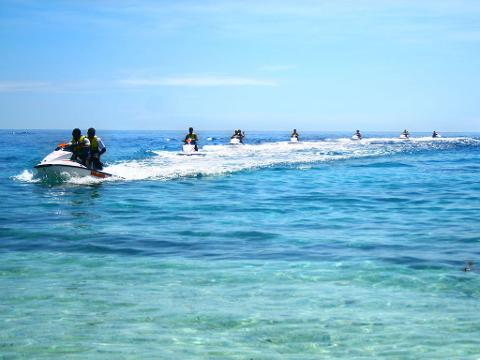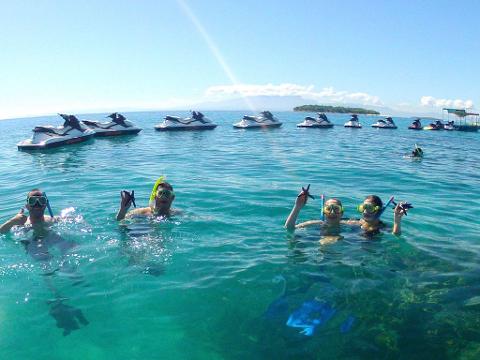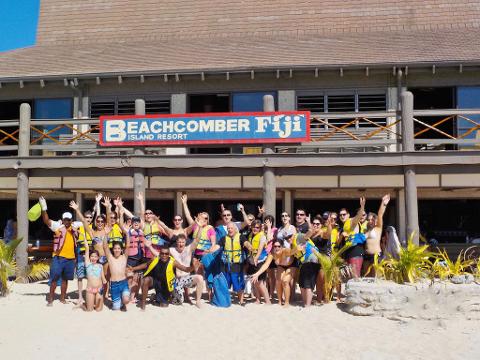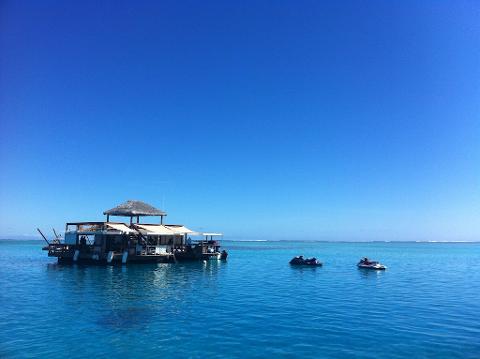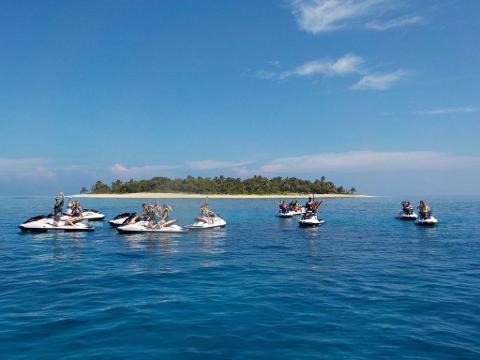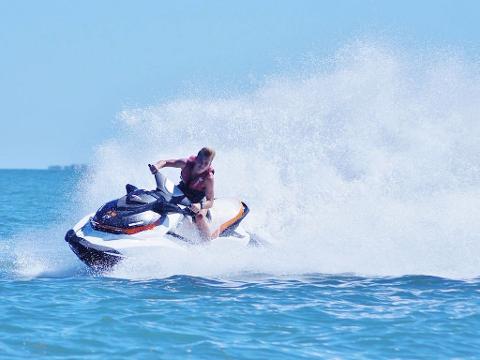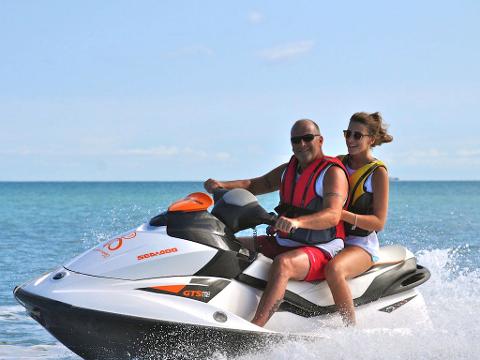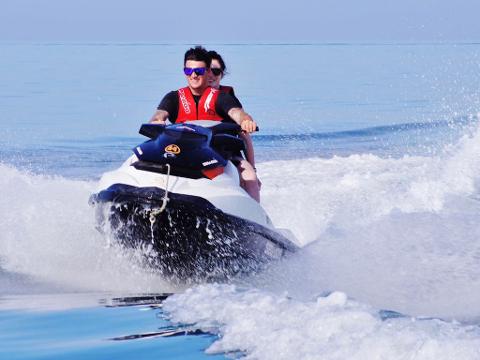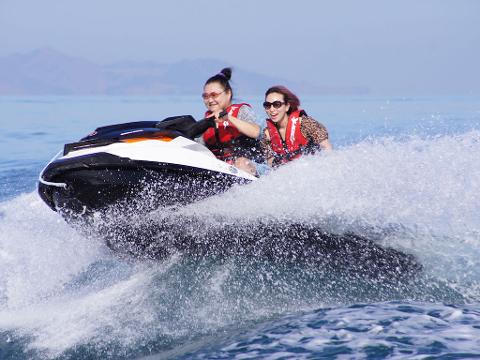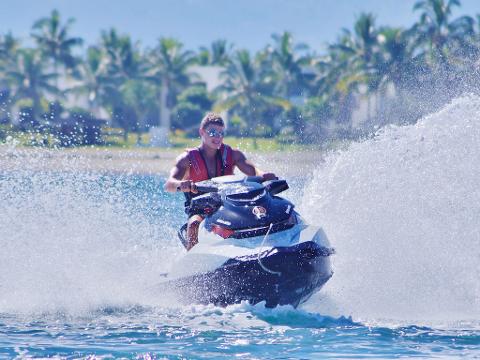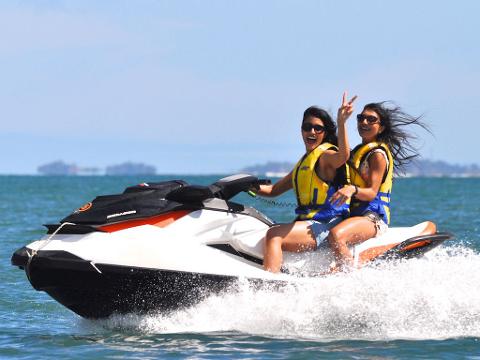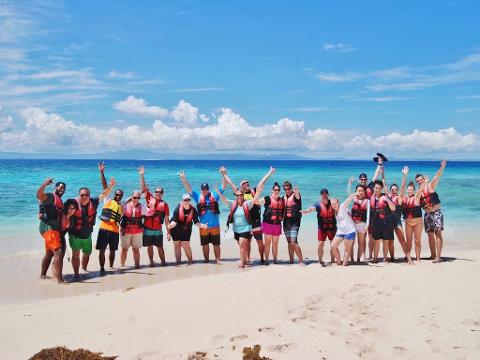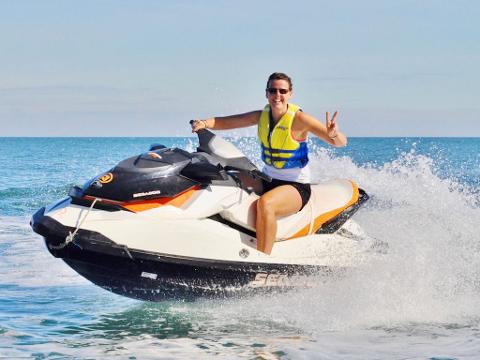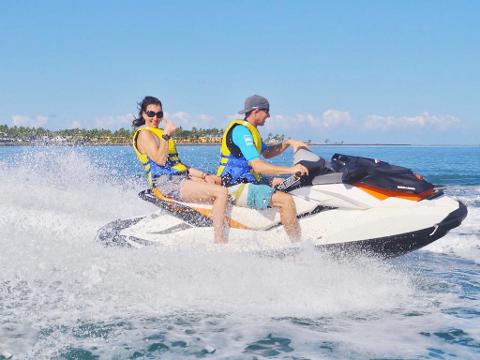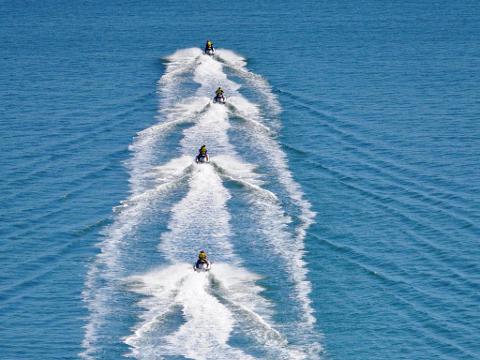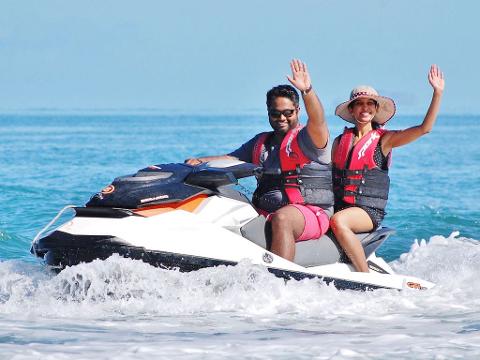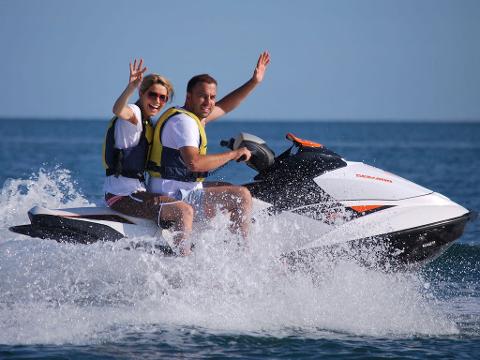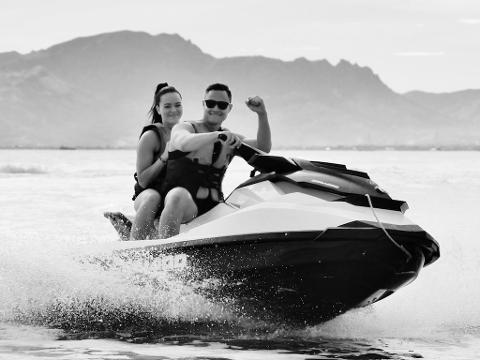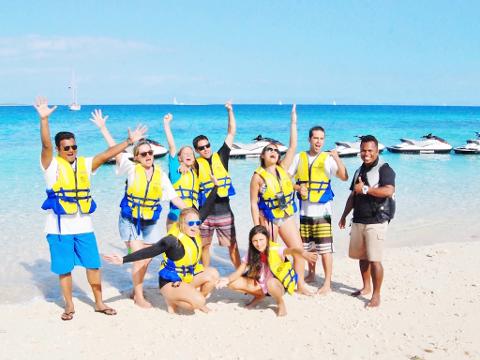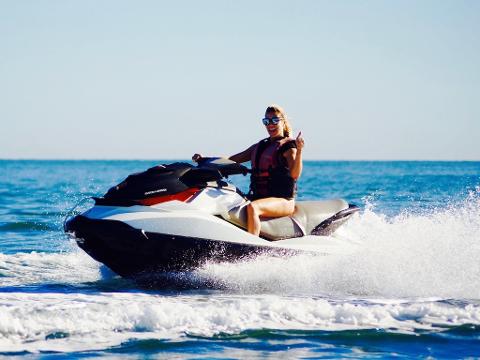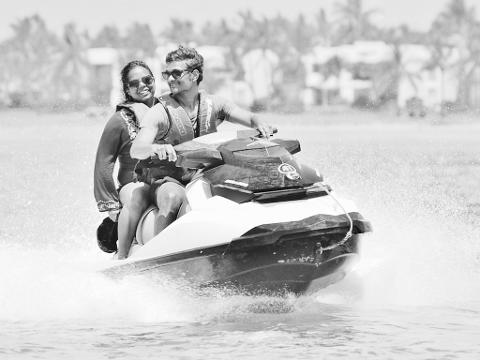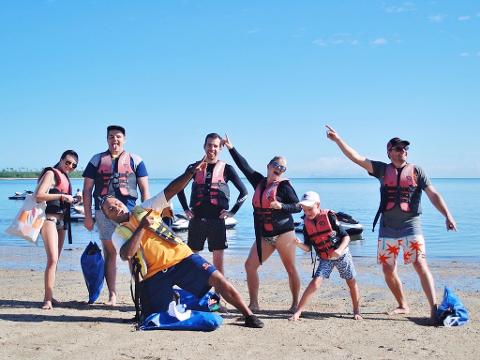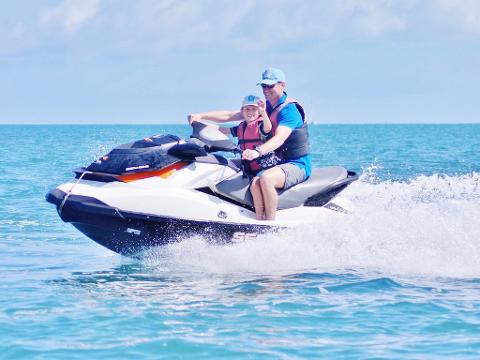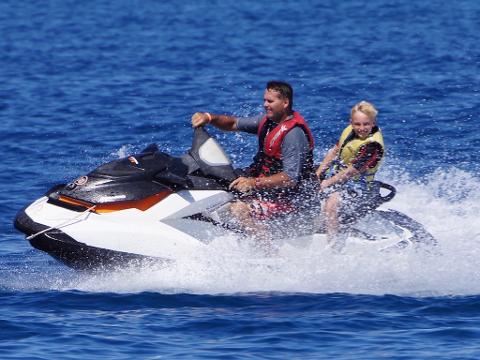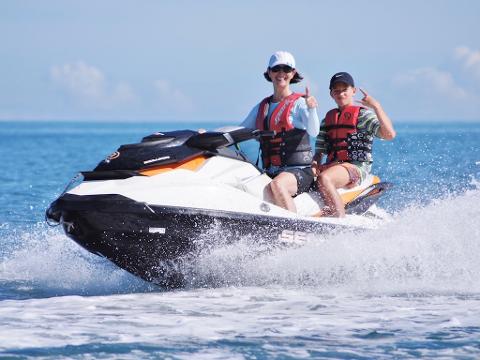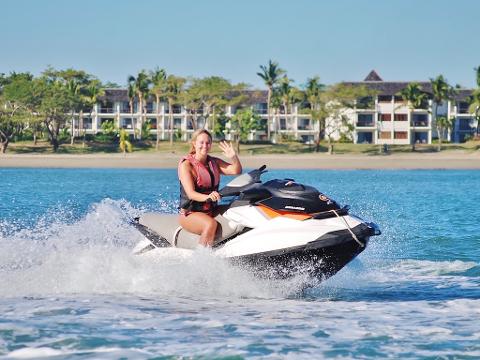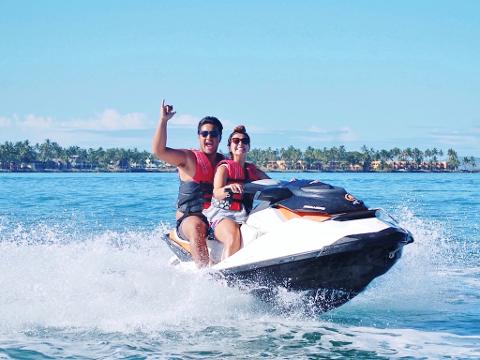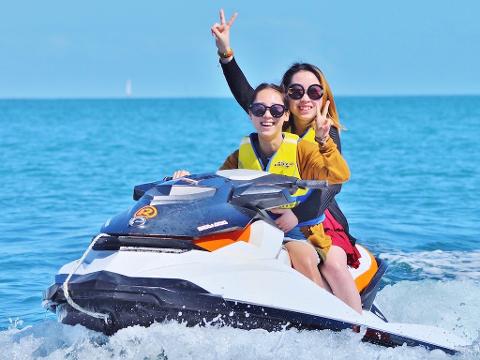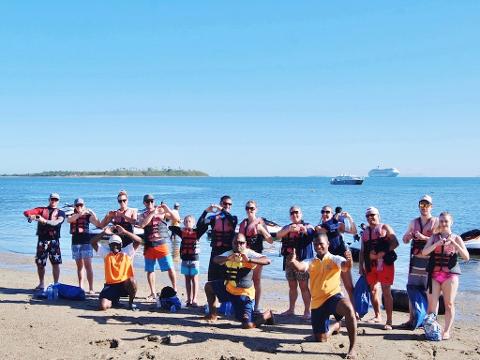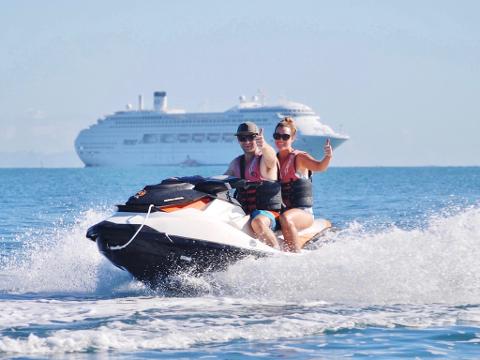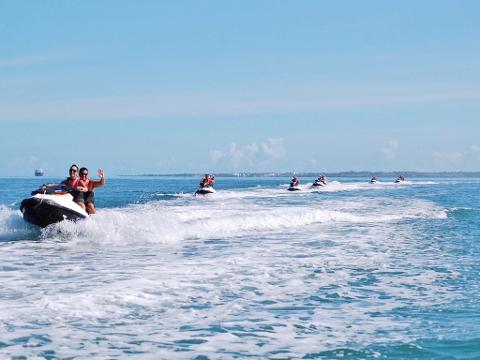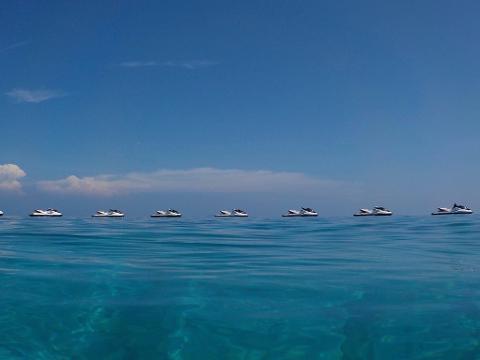 Duration: 3 Hours (approx.)
Location: Port Denarau Marina, Nadi, Viti Levu
Product code: PXMETD
A true bucket list adventure is the popular 2.5 hour guided jet ski safari adventure tour.

Adrenalin's very popular action adventure is our Jet Ski Safari. Ride solo or tandem, and be led by our experienced guides through the tropical island paradise of the Mamanuca Islands. The 2.5 hour adventure tour takes you offshore around islands, snorkelling with tropical fish and offers a rest break at either Beachcomber Island or Cloud9.


The trail takes you over deep water and then shallow reef sections so you can ride wild and mild - we cater for all types of riders. Fiji is known for its pristine waters, tropical islands, and warm weather so a jet ski safari is the perfect way to enjoy your holiday. Action and adventure... this activity should be on your "must do activities" list while in Fiji.
About our Jet Ski Operations

Adrenalin Fiji use SeaDoo jet skis which is a leading global jet ski brand with many trademarked key features including intelligent brake reverse that provides shorter stopping distances and better driving control - SeaDoo have proven their reliability at Adrenalin since 2009
Adrenalin Fiji is the only watersports company with its own dedicated professionally accredited BRP Workshop, so our machines are serviced and maintained with love and care, which means more reliability for you, our customer
Our very friendly, caring and experienced guides are qualified as per the stringent Fiji jet ski regulations
Adrenalin Fiji holds a Certificate of Compliance (No. JS05/2016) from the Maritime Safety Authority of Fiji (MSAF) with validity to 14/08/2019. Copy is displayed at our Port Denarau Marina Sales Office. All Fijian operators must display this, so don't hesitate to ask for verification.
Going on the Jet Ski Safari
Minimum age to drive a jet ski is 18 years - younger family members can ride tandem with a parent or guardian or, for a nominal fee one of your kids can ride with a guide
Minimum age to participate in the jet ski safari is about 8 years, reason being so young Miss or Master is tall enough to balance on the jet ski with legs long enough so feet press on the footrest
Not recommended for those who are pregnant, who have back injuries or joint problems, who have limited mobility or who are on medication that affects driving of machinery
No previous experience is necessary - we give you a lesson how to drive your jet ski then ride fast and slow to suit all riders
Its FUN !! But don't take our word for it, read what others are saying about Adrenalin Fiji on Trip Advisor
At A Glance
A Fiji holiday 'Bucket List' item - no previous experience necessary!
Complimentary pick up from Denarau Island Resorts
To aid compliance to the industry regulations, it is compulsory to be able to read, speak and understand the English language
Guided tours depart daily 9am (other times can be arranged for private groups, and in the busy holiday season)
Safety orientation, snorkel gear, life jacket, bottled water, cool drink at the safari destination, landing fees, briefing and support are all provided
We recommend that you bring: tight fitting cap, rashie or long sleeved shirt (protect from sunburn) and sunscreen. Protect your favourite sunglasses from falling in the water, and please leave any valuables at your hotel
Some locations don't accept cash, so bring your credit card in a securely zipped pocket or bag
Weight limits apply: the maximum weight on a jet ski is 200kg
Group bookings welcome!
How the Jet Ski Safari is done
Adrenalin Fiji provides complimentary pick up from all Denarau Resorts to our location at Port Denarau Marina
Guests meet at our Sales Marina where we conduct the safety briefing and guests receive life jackets and snorkel gear,
Board one of our boats to cruise out the channel, meet the safari team and board the skis;
Practice riding around a circuit, make any adjustments, then start the tour that goes to either Cloud9 or to Beachcomber Island (weather pending: note that there is more open water to ride over to Cloud9 so the tour goes there only in very calm conditions)
Included are landing fees and a juice/softdrink at the destination – guests are welcome to bring their credit card for optional purchases (note that Cloud9 does not accept cash)

After the rest stop at the destination for snorkelling and swimming, the ride continues for the jet ski journey back to Denarau Island
Meet the marine team, transfer back to the boat and cruise back into Port Denarau Marina, where your safari ends.